Welcome to the Bring On the Holidays Giveaway! I'm so happy to be a part of this huge prize pack! Don't miss it!
November is here and it's time to Bring on the Holidays! Those of us who are BIG Christmas fans have already put up our Christmas tree and we're ready to drag you over to the jolly side a little early this year! Yes! I want to see you smile today, tomorrow, and daily for the rest of the year! The winner of this year's Bring on the Holidays Giveaway is going to have an amazing Christmas! Do you know how I know that? Because of the prizes below! Enter to win on the easy giveaway form below! Good luck to all who enter!
ENTER TO WIN a YuMe Batman Voice Activated Batmobile! A simple "Hey, Batmobile…" is all it takes for your personal assistant to rev into action. This sleek replica features voice activation technology! The YuMe Toys Voice Activated Batmobile is the perfect addition to any Batcave providing interactive entertainment for all types of heroes – boys, girls, and collectors.
Simply connect to the Voice Activated Batmobile through Siri, Google Now, or wireless Bluetooth via your smart device. If you have a smart home app on your phone, the Batmobile can also control lighting and much more. The Voice-Activated Batmobile makes the perfect personal assistant for the entire family! You'll soon have all you need to suit up and save the day just like Bruce Wayne does for Gotham.
ENTER TO WIN a MicroGold® Prize Package! This great prize package will include one MicroGold® Multi-Action Disinfectant Antimicrobial, MicroGold® All-Purpose Cleaner, and MicroGold® Waterless Hand Soap!
Are you worried about COVID-19 this holiday season? MicroGold® Multi-Action Disinfectant Antimicrobial Spray is tested and proven effective to kill the COVID-19 virus. The only multi-action solution approved to kill the SARS-CoV-2 virus in association with COVID-19 in 3 minutes on hard non-porous surfaces. Disinfectants kill microorganisms on contact, but as soon as they dry and someone touches that light switch or doorknob – BOOM – cross-contamination occurs because the disinfectant is done working. Antimicrobial agents have the ability to kill both bacteria and viruses as well as suppress their future growth by molecularly bonding to a surface and mechanically killing microbes through microscopic spikes. Excited the EPA is expediting testing and review on the long-lasting properties of antimicrobials like MicroGold® Multi-Action Disinfectant Antimicrobial Spray.MicroGold® All-Purpose Cleaner is ideal for cleaning and disinfecting any hard non-porous surface. Kills common household, bathroom and kitchen bacteria. Cuts through grime and is bleach free, ideal for everyday use. Kills cold and flu viruses. **Part of the U.S. Environmental Protection Agency's "List N: Disinfectants for Use Against SARS-CoV-2 (COVID-19)"
Have you had enough with sanitizer lately? Never worry about dry hands again with MicroGold® — the alcohol-free Waterless Hand Soap leaves hands clean and smooth with a unique, nondrying moisturizing and conditioning formula. It kills 99.99% of germs with a foaming pump action that creates an emulsification to clean away dirt, grime and eliminate germs. Effective in as little as 15 seconds. The antibacterial properties last up to four hours, according to a study in the American Journal of Infection Control on the active ingredient benzalkonium chloride.
Use Discount Code protect to save 15% off all MicroGold products!
ENTER TO WIN a Pink Zebra Holiday Simmer Pot or Simmering Lights. from my favorite Pink Zebra independent consultant! (Winner will choose from consultants in stock collection.) Pink Zebra developed Soft Soy, a proprietary blend of eco-friendly soy wax and dependable food-grade, paraffin wax to capitalize on the best performing components of each. Compared to traditional waxes, Soft Soy maximizes fragrance, burns cleaner, is gluten-free, protected by anti-oxidants and UV inhibitors, AND comes from soybeans grown in the USA! Join Amber's Facebook group to learn why PZ is different than what you might be using today, AND find out how you can get some free samples! Visit Amber's Pink Zebra page learn how to host your own party and win some fantastic host prizes!
ENTER TO WIN TickleMe Plant Box Set – Grow The Christmas House Plant That Closes Its Leaves When Tickled. If you are looking for a unique Christmas gift this year, let the TickleMe Plant tickle the hearts of your loved ones! No green thumb needed, the TickleMe plant seeds are guaranteed to grow, even in water!Why TickleMe Plants this Christmas? Growing TickleMe Plants from seeds is a magical experience for children and adults of all ages. Giving them as a gift means your budding scientist, future botanist, and garden lovers will receive an unforgettable gift. They will love everything about it. From the excitement of growing a new plant from a seed, to the first "tickle", to watching the pink flowers grow! Visit the TickleMe Plant Amazon store to learn more.
Psst! TickleMe plants make great for stocking stuffers too!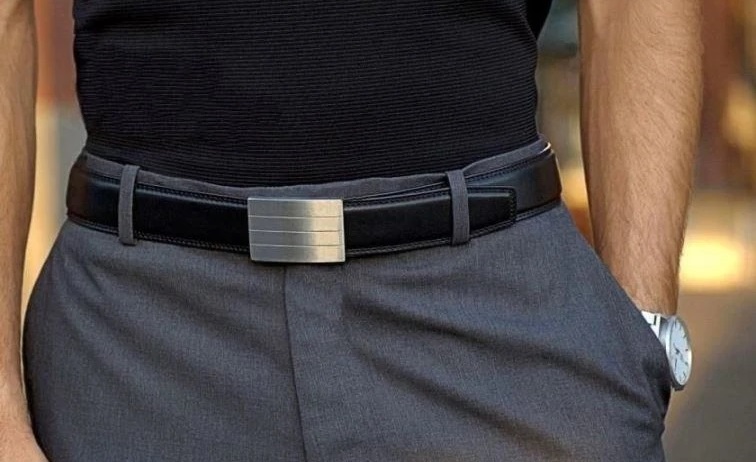 ENTER TO WIN the Evolve Stainless Steel Buckle & Stitched Full Grain Leather Belt from KORE Essentials! Made for Man.
What makes our KORE track belts so awesome? No more belt holes. That's right! Instead, KORE's men's belts use a hidden track sewn into the back of the belt that features over 40+ size points to choose from, each point is just ¼" (6 mm) apart. This small, simple innovation means your guy gets a precise, comfortable fit every time he puts it on. Tell him it's time to say goodbye to stretched out, poor-fitting, unsightly belt holes. Holiday travel tip: KORE Essentials buckles pop off in 2 seconds to allow you to slip thru airport TSA security with the leather belt still on. Or you can swap belt colors or buckle styles fast.
Use promo code MommysPlaybook10 to save 10% on anything at KORE!
*Code Expires Jan 31, 2021
ENTER TO WIN a Funstruction Take Apart Construction Truck! Funstruction Toys Take Apart Construction Trucks are one of the best kids building toys around! The Toy Tool Set includes a toy electric drill, toy screwdriver and three bits to use with both! Includes a full set of nut and bolts, too! Build imagination and make play fun for your little ones, ages 3+.
Take Apart Toys help build confidence. Funstruction toy trucks are a wonderful gift when you're looking for toys for little builders. The parts are big enough to grip and the toy tools make putting the construction toy together a fun event. Use the Coupon Code: 15PARADE to save on your Funstruction holiday gifts. Learn more HERE.
ENTER TO WIN a handmade Christmas ornament from Peaceful Creations. Each ornament is hand crocheted by Lara. She is currently accepting special orders in time for the holidays. These ornaments are prepared in a set of three. Choose from red, green, gold, silver, white, blue, pink, or any color combination (up to 3 colors).
If you love this beautiful ornament, you are going to love the rest of her store even more! Lara can whip up a variety of useful and decorative crochet gifts for the holidays. Hats, scarfs, dream catchers, keychains, creature/animal tree ornaments — if it can be done with crochet, she can do it! Visit her on Facebook to learn more.
ENTER TO WIN a D.A.D.®2 from TigerLight! Defense Alert Device (D.A.D.®) from TigerLight! TigerLight is the #1 self defense product! It combines advanced, proprietary, award winning Smart Bluetooth/GPS Danger/Crowd Alert technology with unmatched, non-lethal stopping power technology (See 96% LASD Study) in a Light, Alert, Pepper Spray Device, to bring you the one and only Self Defense Device you will ever need, the Defense Alert Device (D.A.D.).
Give someone you love the gift of freedom this Christmas! Freedom to hike without fear. Freedom to run in the park! Freedom to know that no matter where they are, they can protect themselves and their family! TigerLight is dedicated to ending violence through non-lethal personal protection. Each device is equipped with Bluetooth to send an emergency alert via your cell phone. The alert sends your GPS location to anyone with the D.A.D.® app within a one mile radius, and to those in your D.A.D.™ contact list, regardless of distance. The D.A.D.® alert prompts the receiver to call 911, and provides directions to your location, should the receiver be able to provide immediate assistance in person. Visit TigerLight to learn more about the #1 self defense product, the Defense Alert Device (D.A.D.®).
ENTER TO WIN a Winning Moves USA Prize Pack! Winning Moves USA's mission is to provide happiness to consumers by offering Classic, Retro, Cool and Fun games for play with friends and family. The winner of this great giveaway is going to have the very best gathering games to play with to truly help them Bring on the Holidays!
Here's my Winnning Moves recipe to bring on the holidays. First, you'll want to decorate Your Christmas tree with the Rubik's® Christmas Tree! Next, challenge your family to a game of Double Trouble® and Pass The Pigs® Pig Party! Rolling around with your Pass The Pigs® is holiday fun, I promise! Finally, when the little ones are tucked into bed, pull out everyone's favorite, Monopoly® The 1980's Edition!
Visit Winning Moves USA to find the latest games to play with your family!
ENTER TO WIN!
ALL OF THE PRIZES LISTED ABOVE
ONE WINNER TAKES ALL!!!!!
The giveaway is open US Only, 18+
The giveaway ends 11/30 at 1159 pm est
Be sure to come back daily for more chances to win.a Rafflecopter giveaway
Mommy's Playbook Giveaway Rules: This giveaway is Sponsored by all of the brands listed within the giveaway article and hosted by Mommy's Playbook. Victoria and/or Mommy's Playbook, Participating bloggers, are not responsible for prize fulfillment. By entering this giveaway you are giving the giveaway host and/or event sponsor permission to retain your email address for future communication, you may choose to opt-out of such communications at any time. This giveaway is not sponsored or endorsed by any social media outlet including, but not limited to, Facebook, Instagram, Twitter, and Pinterest. Please contact Victoria (at) MommysPlaybook.com regarding any questions you have pertaining to this giveaway. *Enter to Win More Great Giveaways at Blog Giveaway!
Author Profile
Lisa has been blogging since 2013, and loves sharing resources and ideas for living a simple life. To get free printables, bonus words, and more - sign up for the newsletter.