Disclosure: Affiliate links included. Making a purchase through the links will cost you nothing extra, but this blog would receive a small fee.
Is your home decorated? I'm almost finished and it sure is cheerful! I love the lights, the nutcrackers, the tree and ornaments. When the star is placed atop the tree, I know that Christmas is truly just around the corner. Let's countdown to see some fun and unique ways to decorate your home for the holidays.
12. Basics
You need a Christmas tree at the bare minimum. You may have a small apartment, but there's always room for a tree. Big or tiny, a Christmas tree just makes you feel cozy. Sunnydaze has tall and fat trees, tall and skinny trees, and an assortment of 3 foot trees that look great on a table.
11. Wreath
Every door needs a wreath and your style will help you choose one that suits you. Here are some traditional wreaths, but you may prefer other styles.
10. Lights
Are you a white light person or do you love all the color? I love them both, but have used white lights for so long! Sunnydaze has multicolored, white, red, or green strands for indoor/outdoor use. The LED lights really do last longer. I love pulling them out year after year and they still work. They have some unique and beautiful outdoor lights that are solar powered. They even have netting lights for shrubbery or fences.
9. Ornaments
Do you like traditional ornaments, modern, or country styles? I have an eclectic tree and we have a variety that is what we've collected over the years. We also have ornaments that the children made when they were little. The custom ornaments are also fun to give and receive. These are the most beautiful craft ideas for ornaments that I've ever seen.
8. Figurines
Decorating mantles, book shelves, and other spots is fun. We can use whatever we like to create a beautiful vignette that makes everyone feel the Christmas spirit. I love putting out my nativity set in a central place, because Jesus really is the reason for the season. Wood figurines, ceramic, or nutcrackers look great in the home.
7. Welcome Mats
A great welcome is important. I love adding decorations outdoors, but it's not too cheery when your old worn-out doormat is sitting there. Check out these welcoming holiday mats.
8. Inflatables
Inflatables aren't for everyone, but if you have children or grandchildren they will love these oversized decorations. Sunnydaze has snowmen, Santa, penguins, and more. What your favorite be?
7. Light Show Projectors
Don't you love the light show projectors that create a virtual snow storm in your yard. There are many styles to choose from. This variety uses colors, shapes, snowflakes, and even Disney shapes to make your home and yard look magical.
6. Curtain Lights
LED Curtain lights add more warmth and elegance to a living room during the Christmas season. They would look great for New Years, too. I love the different colors, especially the gold and silver for this time of year.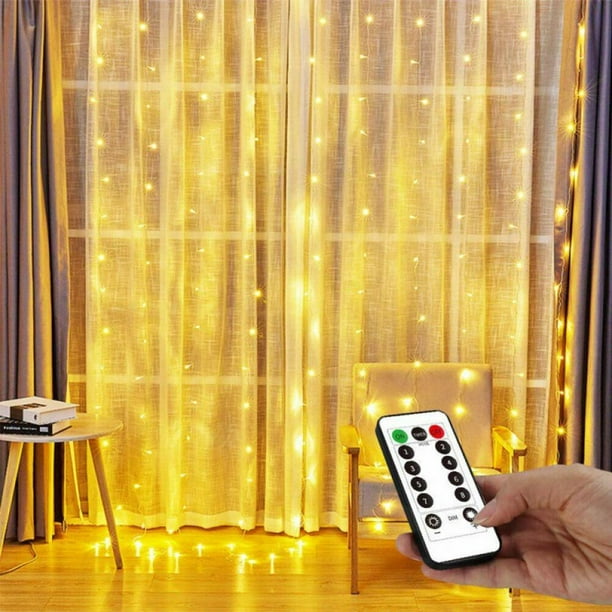 5. Throws & Pillows
This is the time of year to change out your throw blankets and throw pillows. It really dresses up the place and you can pull out your thick and fuzzy throws. It's time to keep your feet and legs warm and cozy. This Christmas pillow is adorable!
4. Candles
It's hard to decorate for Christmas without candles. I love using a combination of candles throughout the home. I love the scents that I can find in jar candles. Pillar candles are also beautiful in groupings. What a gorgeous effect they have on a room!
3. Christmas Village Displays
Do you have a collection of Christmas village buildings? I've never started one of these collections, but many people love setting theirs up year after year. People collect them one piece at a time, which makes for a beautiful family tradition.
2. Stockings
Stockings are such a magical tradition for families. There are styles for everyone. We have traditional styles, but I love every stocking style out there. I love unpacking them each year and planning what I will put in each one. Are your stockings hung by the fire yet?
1. Nativity
Nativity sets are often passed down from one family member to another. Our set came from my husband's family and it is very unique. I also have a pretty ceramic set and even a plastic one for the children to play with. Having our nativity set in a place central to the home tells our children that it's the most important Christmas decoration we have.
Have fun decorating your home. I hope the memories are warm and cheerful as you unpack the decorations that you use each year.
@2021, copyright Lisa Ehrman
Author Profile
Lisa has been blogging since 2013, and loves sharing resources and ideas for living a simple life. To get free printables, bonus words, and more - sign up for the newsletter.