Are Your Children Early Readers?
Disclosure: Affilate links are included. Making a purchase through my link costs you nothing extra, but benefits this site. Full disclosure HERE.

I Can Read! Book Club for Early Readers! Get 50% Off 5 Books + Free Shipping! You're probably like me. My mom read these books to me as a child and I read most of them to my children, too. These books are the ones that children like to have read to them over and over. Sometimes they get crayons on the pages, but that's just a little love.

If you want to get great Early Readers for your child or grandchild, start here by getting your first 5 books at 50% off! What a fun savings! More books for less money. Everyone will be glad to have that. There are lots of choices, so you can pick books that you feel your child will love.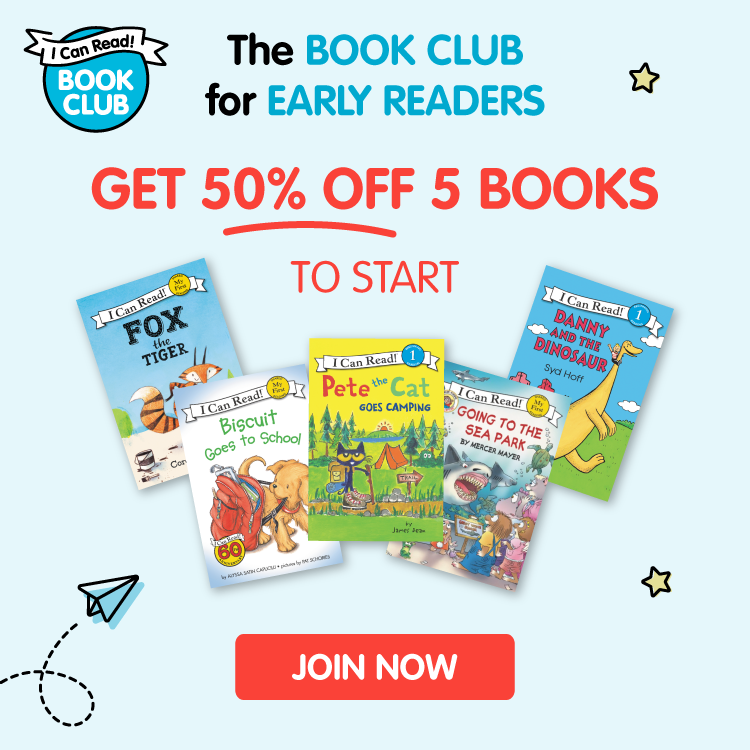 This wonderful discount is for US customers who use their credit cards to check out. So, if books and early reading is important to you, investing in this I Can Read! Book Club can make all the difference.
Children who are read to at an early age will be better readers than those who aren't. They will have better focus and concentration and thinking skills, too. If you're looking at these books, I know you love reading yourself and want to pass that on to your children. It's so easy to do: let them see you read, read to them, take them to get books at the library and bookstore.
Make reading to your child a fun experience, not a serious 'school-like' event. Use character voices to make it entertaining and memorable. Let the child "read" the book to you. As you turn the pages, the child can tell you what's happening on each page. And, after you've read this book to them many times, they will soon have some of the pages memorized. This is especially true of rhyming books.
When it's time to get a new book ask the child about their preferences. Do they like books about animals, space, sea creatures, etc. They will soon love trying new varieties and learn so much!
Author Profile
Lisa has been blogging since 2013, and loves sharing resources and ideas for living a simple life. To get free printables, bonus words, and more - sign up for the newsletter.