Welcome to this new giveaway! This LED light toy is great for kids ages 6 and up.
Enter for your chance to win (1) Elephant Moonlight Safari.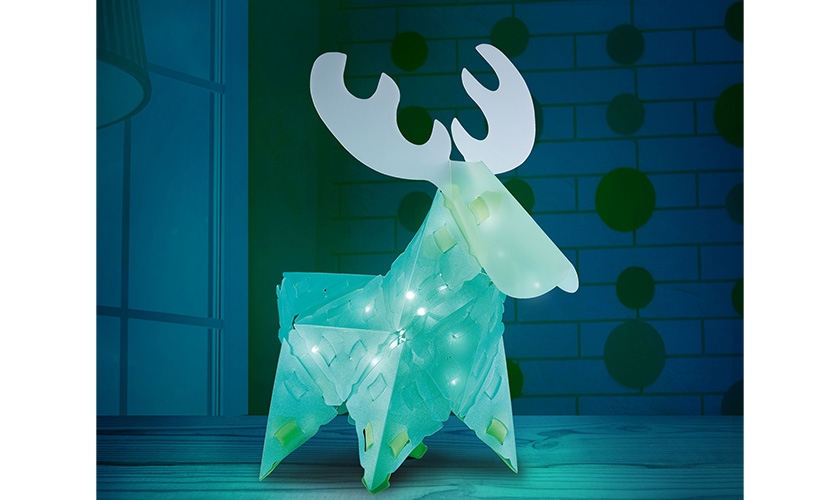 Creatto is a simple yet versatile building system that consists of just two primary components that can be woven together into countless 3D creations. The flexible yet durable plastic tiles interlock quickly and easily for all skill levels; no additional materials or hardware required! Each Creatto kit includes assembly instructions for four different configurations, but the possibilities are limited only by your imagination. Add strings of colored LED lights to illuminate your works of art from the inside out. Creatto is available in a variety of designs for $9.95-$29.95 and is for Ages 6+.
Sponsored by: Thames And Kosmos
Author Profile
Lisa has been blogging since 2013, and loves sharing resources and ideas for living a simple life. To get free printables, bonus words, and more - sign up for the newsletter.