This post is sponsored by Sivan Social. All comments and opinions are my own.
Do You Love Football?
Fall is my favorite time of year and one reason for that is that it's football season. I love football! I love college football and the NFL games, too. I love cheering for lots of different college teams, but my favorite is Mississippi State. My family loves to watch with me and sometimes laugh at how excited I get.
Our family loves to watch the pro games and we've had a variety of favorite teams down through the years. I loved watching the 72 Dolphins as a child. My next favorite player was Brett Favre and my family drove from Virginia to Green Bay to watch the Packers. I like lots of different players, but cheer for Dallas and Kansas City. They have my favorite quarterbacks: Dak and Patrick. When football games come on, I'm glued to the television.
Make Game-time More Fun with Super Squares
Football lovers have a new game called Super Squares! It's a game app that can easily be downloaded onto iPhone or Android phones. It's really fun and easy to play! You can win great prizes and compete with your friends. I like predicting the upcoming game scores and how many yards the offense will get. There are over $2.2 million in cash and prizes.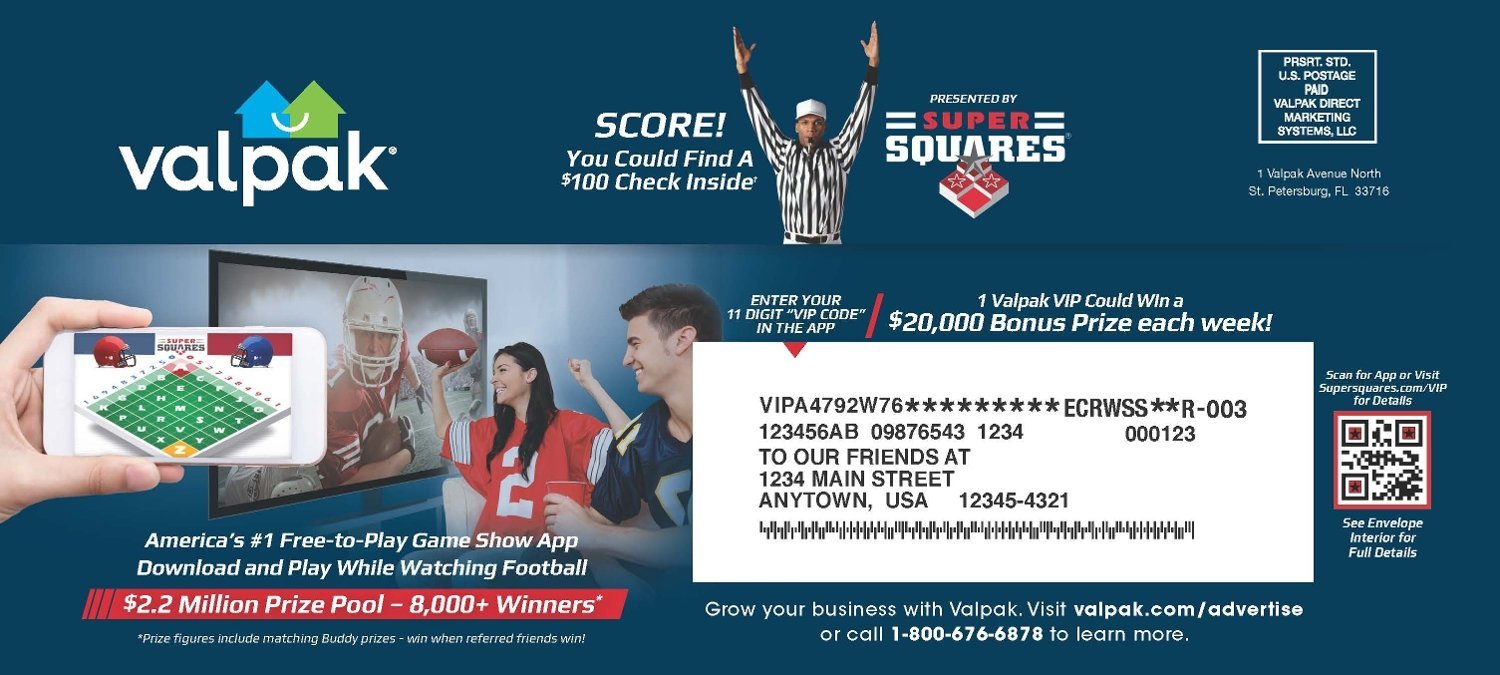 To get your special code to play, watch for your Valpak coming in the mail. On Monday nights, starting 11/21, you can play as a Valpak VIP for even greater chances to win! There will be an extra $20,000 weekly prize and the envelope will contain helpful information so that you can enter.
I hope that you'll play and get your friends to join you. Playing Super Squares is going to make watching a football game even more fun!
@2021, copyright Lisa Ehrman
Author Profile
Lisa has been blogging since 2013, and loves sharing resources and ideas for living a simple life. To get free printables, bonus words, and more - sign up for the newsletter.